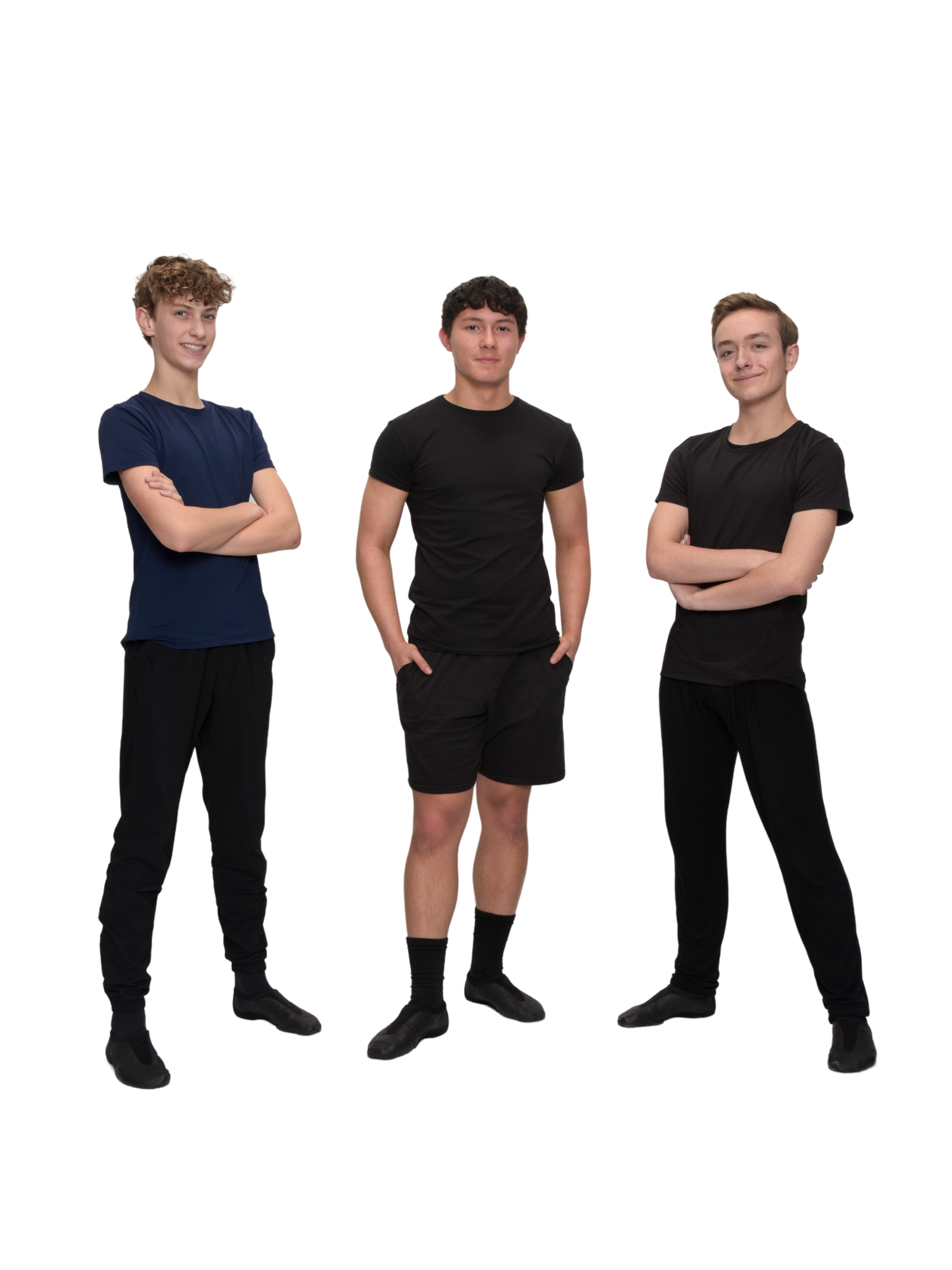 Attire
Leotard and tights are required for all dance classes. Students are permitted to wear any style or color of leotard and tights, however most ballet dancers wear pink tights and jazz and tap dancers usually prefer suntan tights. Dance cover-ups are permitted, but are to be fitted. Dance skirts are also allowed in the classroom. Male students are asked to wear loose fitting clothing, preferably sweat pants or shorts and white t-shirts. Many creative movement students and Ballet I students will wear leotards with the skirts attached.
DanceWear Too! is located in Uptown Westerville at 59 A South State Street, across from Hanby Arts Magnet School, in the building where The Westerville Grille is located. DanceWear Too! is a full service dancewear store offering the finest in shoes, attire and all of your dancer's needs. You can find the Bloch and Capezio shoes there as well as Motionwear body wear, Miller and Ben Tap Shoes and Sansha Shoes. You can call (614)794-3222 for more information.
DanceWear Too! Store Hours
Mentors...
I love that you use the older girls as big sis/mentors for the younger girls.  The older girls set a positive example and are responsible girls who handle themselves very well.
Favorite thing as a parent...
My favorite thing as a parent about Generations is that you value and teach each girl as an important person, not just a number or one of many dancers in your studio. I truly appreciate how you hold the girls to task, hold them accountable, and make them work hard but you do it in a loving and kind way. Your values as Christians really show through and we love that! I can't think of a better way for my daughter to spend her time. She is learning dance, but also learning valuable life lessons. I had been meaning to send you a note after the Mason competition about this. It was our first experience in a competition and I cannot tell you how impressed I was with our dancers and your choice of costumes, appropriate choreography, and rules of conduct. I was completely shocked to see how some of the other dance studios had their girls dressed, the dance moves they used, and their attire when walking around the hallway. It was quite a contrast to Generations dancers. It made me so happy as a parent. I truly want you to know how much I appreciate you! I will support Rachel dancing with you as much and as long as she desires! You are helping to raise great kids.
Absolutely fantastic place to send your children to learn dance! Very well organized programs for all ages. Our oldest daughter has been going here for a few years and every instructor has been very caring and talented. Can't wait to see our next daughter join in!
Joel